Board Certified Consumer Bankruptcy Attorney serving Polk county and Lakeland florida for over 20 years.
Michael Barnett is a lawyer representing consumers and small businesses in Chapter 7, Chapter 12, and Chapter 13 bankruptcy cases in west central Florida. Mr. Barnett is board certified by the American Board of Certification in consumer bankruptcy law, and has been board certified since January 1993. We have an office location and regularly schedule appointments for Lakeland over in Dade City. Our main office is in located Tampa, where we provide our bankruptcy services in Hillsborough County on most other days.
There is no charge for initial consultations regarding the filing of a bankruptcy case for the client.
Notice required by BAPCPA: We are a debt relief agency agency. We help people file for bankruptcy relief under the Bankruptcy Code.
Nothing on this website should be considered an offer to represent the viewer in any matter.
Only Mr. Barnett can determine whether he will take any given case, after reviewing the situation in an appointment with the person.
The hiring of a lawyer is an important decision that should not be based solely upon advertisements. Before you decide, review the section disclosing Mr. Barnett's qualifications and experience.

OUR MISSION
The firm is dedicated to helping individuals and small businesses through financial problems with individualized attention to the clients.
We can file bankruptcies to stop foreclosures, deal with tax debts, and stop most lawsuits. We make every effort to treat the clients as we would want to be treated by similar professionals.
Now that some firms are charging extra to represent clients after the case is filed, we are offering a new service. We will review the bankruptcy filing in these cases for free, and if there are no problems with the filing for typical cases we will represent clients through completion of the case for only $500.
qualifications and experience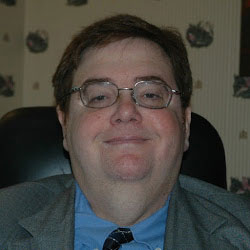 In order to become board certified, an attorney must have been engaged in the full-time practice of law for five years, and had substantial involvement in bankruptcy law for the three years prior to certification. Further, references must be obtained and a written examination passed. Finally, the attorney is required to take 60 hours of continuing education each 3 year period for certification, which is double the continuing education required by the Florida Bar. For more information, see the American Board of Certification's homepage.

Michael Barnett obtained a Bachelor of Arts degree at Furman University, and the law degree at University of Florida in 1985. He was admitted to the Florida Bar in October 1985. After becoming a partner at the law firm of Isaak & Barnett, he opened his own firm in 1992 and has practiced as a single lawyer firm since then.
Mr. Barnett is admitted to the Florida Bar and the US District Court for the Middle District of Florida.

Mr. Barnett will handle Chapter 7 bankruptcy liquidation cases for individuals and corporations, Chapter 13 bankruptcy debt repayment plans for individuals and small unincorporated businesses, and Chapter 12 bankruptcy farm repayment plans for individuals and small businesses. He is also one of the few local consumer attorneys that handle bankruptcy appeals. Michael Barnett has briefed and argued bankruptcy appeal cases up to the 11th circuit court of appeals.

Mr. Barnett's analysis of the 2005 bankruptcy law has been linked by the primary national bankruptcy website, Abiworld, the American Bankruptcy Institute and he is a contributing author to Strategies for Consumer Bankruptcy Appeals found on Amazon and Thomson Reuters.